My life is not a work in progress…  It's a work of Art.
My life is sometimes messy, and I am reminded of the words of author Harlan Coben, "In the end, we know what makes us happy. We also know what makes us unhappy. That's the irony. We know and yet we still mess it up. That's part of the human condition, no, and why we need to work on it."
Some days I think I am a Picasso – and I stare blankly at the pieces and wonder why they aren't connected in a way that makes sense to me.
My life is sometimes so perfectly in sync that I can almost hear the melodic tune that it plays, and I know that some great composer, were he still alive today, would appreciate its beauty.
My life is a gift, and no matter what, something to be appreciated, even if everything is not to my liking. Like a famous, fine piece of Art – whether or not I like the art is irrelevant; its cost and value makes it something worth appreciating, and cherishing, and looking after.
Art (according to Google) has many definitions. It is the expression or application of human creative skill and imagination; the various branches of creative activity, such as painting, music, literature, and dance; a skill at doing a specified thing, typically one acquired through practice.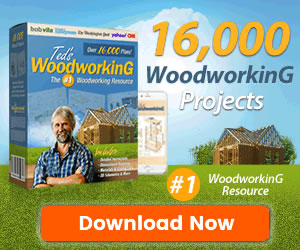 The descriptions above could very well be related to a description of life, in general.
Creative skill and imagination is paramount to surviving life some days – for some of us, most days. They allow us that brief moment in time where we can pretend that things are not as they are – or even the hope that outcomes will not be as bad as others may think.
[Tweet "My life is a painting – and some days the brush has lost a few bristles"]
My life is a painting – and some days the brush has lost a few bristles – and the trip to the store to acquire a new one takes time. Some days are filled with the colours of happiness – others are black….just black.  Grey seems to make a brief appearance too.  And it becomes a large canvas with splashes – and very valuable for modern art. My life is valuable.
 [Tweet "My life is music, the song changes numerous times in just one day"]
My life is music. Admittedly, some days I feel like I am on the "Highway to Hell", and others I am most certainly "Walking on Sunshine". The song changes, sometimes numerous times in just one day. Music, however, is beautiful – the genre is a specific taste; but if that is your taste then it is beautiful. My life is beautiful.
My life is books – a specific book named after me, would be more correct. I believe it was J.K Rowling who said — 'If you don't like to read, you haven't found the right book.'
As with music, book genres are a specific taste – but when you read about something you like, you will always find it interesting and entertaining.
My life is interesting and entertaining.
 [Tweet "My life is a dance. Some days it is a passionate ballet…"]
My life is a dance. Some days it is a passionate ballet, enslaving hearts of other humans in its story; other days it is something foreign where I feel I am continuously out of step. Some days it is a mixture of dance styles that leave me reeling, and exhausted. Dancing, in itself, is incredible; magnificent; unusual. My life is incredible, magnificent, and unusual.
But yes. Art can be messy too – and as I said at the beginning, so can life.
I've mentioned all the positives, but there are many negatives too. My life is far from perfect – but I have learned to take an imperfect life, and live it as perfectly as I possibly can. It truly IS all about attitude. How we respond to life, and all that it throws our way, really is important. It's about recognising things as they are, accepting them, and starting again.
Be sad when the music changes; be hurt when the dance has left you with stepped-on toes; be angry when the black has overpowered your colour; be tired when the book has become too long, and robbed you of precious moments of sleep.
But then…..
Take Action! Be in control! Smile! Find the good in something in the artwork of your life, and focus on that – even if it's only something small – like chocolate. Allow that one melting moment to lift your spirits, and move on! It's a skill that CAN be acquired through practice!
Your Artwork isn't finished until YOU say it is!
 written by Meg G
Stay in touch with Enjoy Life by signing up to receive blog updates. It's free. Sign up here!